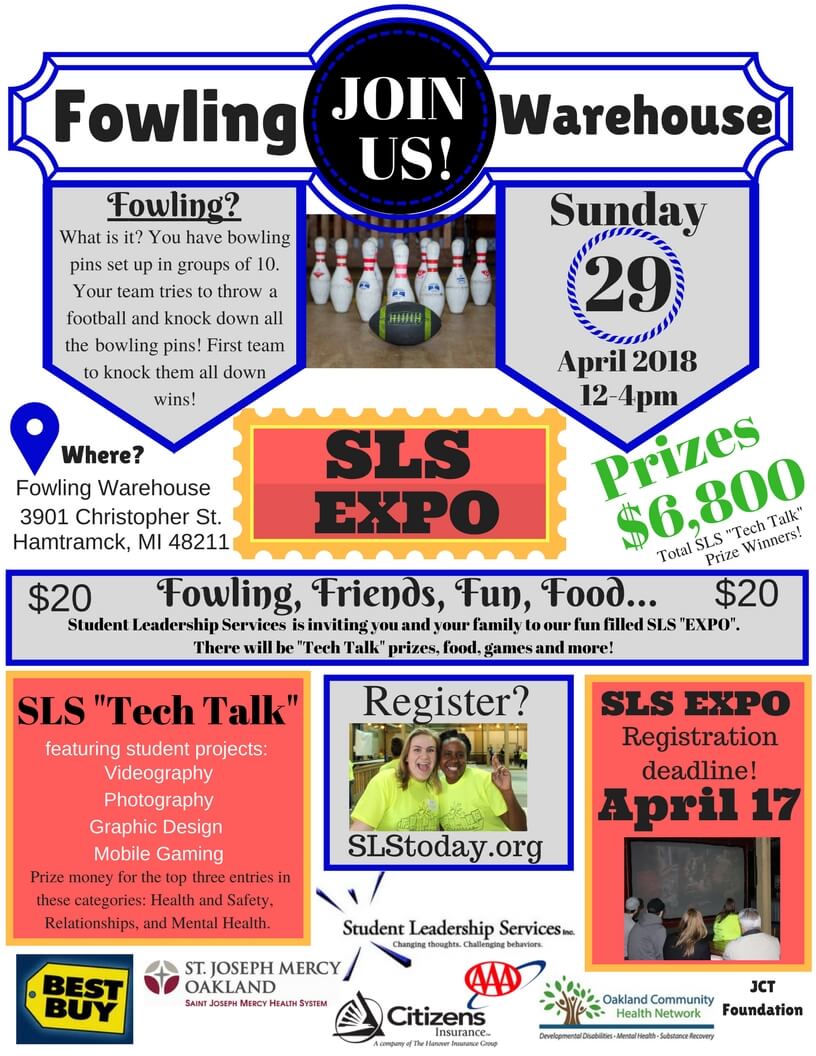 SIGN UP TODAY!
Are you, your friends and family looking for a day of fun? Join SLS for the second annual SLS "EXPO" April 29, 2018 at the Fowling Warehouse in Hamtramck. There will be Fowling, Food, Music, Prizes and The SLS "Tech Talk" winners will be announced. Everyone is invited to this event! Come for a day of fun and cheer on your peers or better yet contact SLS on how you can WIN $750 at the "EXPO"!
Registration Cost:  $20 per person
Click the buttons below or fill out the pop up registration form to sign up!
SLS EXPO Coming Soon
 Please visit the SLS TECH TALK 2018 page to register for a current Tech Talk!
TECH TALK 2018!