* Deadline extended to September 29th *
* Deadline extended to September 29th *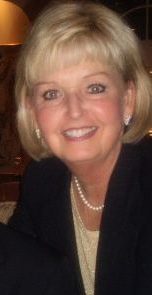 Pamela Voss-Page, M.ED., is a master educator, prevention program developer and Executive Director with Student Leadership Services, Inc. (SLS). Pam synthesizes prevention principles, human development principles, sound education practices and youth-led approaches in proven effective
school-based programming. SLS program evaluation and Validation Studies (2011-2016) lead to national recognition and replication of SLS programs.
Dawn Flood, LMSW is the Student Leadership Services, Inc. (SLS) Program Director. Since 2004, Dawn trains students, SLS chapter advisors and school administration in Professional Development trainings to implement effective peer education and youth capacity building. Dawn combines her School Social Work, Cognitive Behavioral Approach, experience as Substance Abuse Educator at Saginaw Valley State University, and SLS experience to "change thoughts (cognitive), change actions (behavior) and build skills."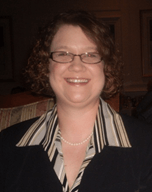 Lisa Ficker, PhD is a clinical psychologist and Research Associate with Merrill Palmer Skillman Institute of Child and Family Development at Wayne State University. She has a background in substance abuse prevention, motivational interviewing, and program evaluation. She has been working with Students Leading Students for the past six years as serves as research lead in documenting the success of the Students Leading Students innovative program.
Robert Elam-Moore, SLS Alumnus, Crisis worker at Allegan
County Community Mental Health; twenty years experience in both treatment and prevention. Robert specializes in LGBTQQ2IA issues. He is a "favorite" among SLS students and advisors.
Monica Marie Jones is a Trainer and Field Consultant for the David P. Weikart Center for Youth Program Quality. She is also the Lead Trainer and Quality Coach for The Youth Development Resource Center in Detroit. Her experience includes creating youth development training content as well as work as a teacher and after school program director. She works as a quality coach with the Youth Driven Spaces Immersion Program as well as an Out of School Time Intermediary Coach for the Wallace Foundation's Partnership for Social and Emotional Learning. Monica received her Bachelors degree in Elementary Education from Eastern Michigan University and her Masters of Social Work from the University of Michigan.