You! Be You!
The students will participate in a few different activities that are relatable to self-image. The goal of this workshop is to educate the students on how the media impacts a person's self-image. The students will leave our workshop with a better understanding on self-image and hopefully a more positive look at themselves.
Presented by : Brittney Tarkanyi, Lake Orion High School and Aitana Massey, Marion High School.
Hidden Treasures

Hidden Treasures is a topic to break up labels and preconceptions society places on people and to help everyone find the beautiful treasure inside. This workshop will have different activities such as Human Bingo- which shows the unique opportunities each person has been privileged to do or say through a game destroy the biased beliefs of stereotypes- ones categorizing of another by race or religion. The take away message will send a wow factor of breaking an ugly piñata that is going to symbolize judgement and hatred and break it open to see gold coins that say you are amazing in every way and that no one can tell you or judge you from becoming UNSTOPPABLE!
Presented by: Maddy Back, Freeland High School and Payton Wolbert, Garber High School

Petal Practice
Our workshop is about self acceptance, and we will have various self accepting ways/words, each represented by a different color petal. Each person is to pick the petal that best resonates with them, and place them on the "big mirror" in the room. These petals will form a flower around the paper cutout mirror that states ways to overcome the obstacle that's stops people from accepting themselves. The goal of the workshop is for everyone to know that they are not alone and can learn from each other how to overcome obstacles hindering them from realizing their full potential.
Presented by: Saige Schwerin, Holly High School, Annie Bradley Holly High School, and Benjamin Goss, Waterford Mott High School.
Redefining Love

In the workshop Redefining Love, students will go through activities about different types of relationships, and become aware of the warning signs and preventions. The workshop objectives are to help students know the difference between a safe, unhealthy, and abusive relationship, know the warning signs of a unhealthy and abusive relationship, know your relationship rights, and know how to get out/prevent an abusive relationship.
Presenters: Aitana Massey, Marion High School and April Johnson, Houghton Lake High School.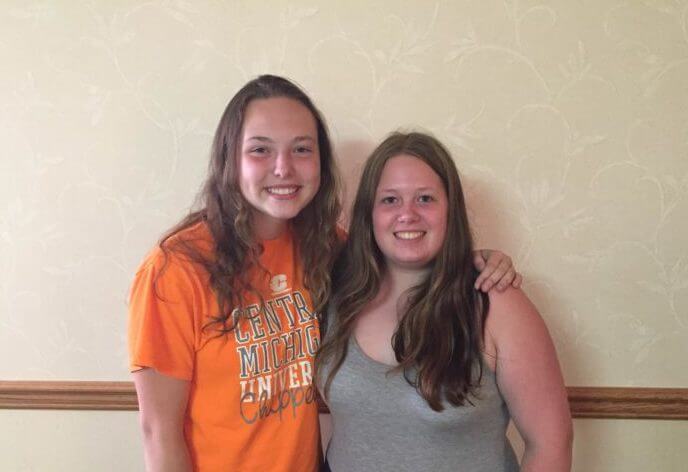 So…Now What?
So high school is fun and all, but what are you going to do after that? Do you have plans ? Do you know the career you want to venture into? Our workshop is here to help you and guide you into making the right choices. We will give you tips and tricks on how to handle life after high school. The life long lessons you will learn will help you navigate your path better.
Presenter by: Rachael Early, Houghton Lake High School and Rebecca Cobleigh, Manchester High School.
Finding your light
Are you truly happy? If you had to think about the answer then this workshop is for YOU! Everybody wants to be happy, but there are many pressures and stressors in life that can take away from our overall happiness. The methods discussed and practiced in this workshop have been shown to increase happiness, according to science!
Presented by: Jacki Battista, SLS Prevention Specialist
Safe and Responsible Driving
Expression through writing
Resolving disappointments